Ian Crozier is new Ulster-Scots Agency chief executive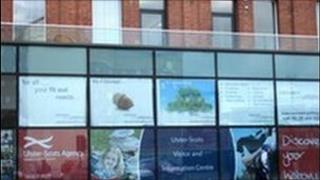 Belfast councillor Ian Crozier has been appointed as the new chief executive of the Ulster-Scots Agency.
Mr Crozier, who has been a Belfast city councillor since 2001, will take up his role on Tuesday.
The Ulster-Scots Agency was established as a part of the North/South Language Body set up under the Good Friday Agreement of 1998.
When the chief executive post was advertised earlier this year, it had a salary range of £41,661 - £50,796.