PWC partner's discrimination case is dismissed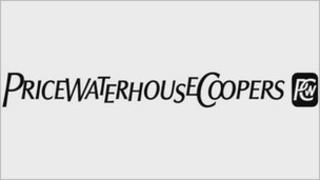 A case taken by a partner at PricewaterhouseCooper alleging he was discriminated against on the grounds of disability, has been dismissed.
Colin Tenner was made redundant in February 2009.
He had been on sick leave since September 2007 suffering from work-related stress and depression.
An industrial tribunal found that while there may have been a "macho culture within the firm", it did not accept Mr Tenner had been discriminated against.
Mr Tenner - who had worked for PWC since 1987 - had been working on a public private partnership project involving the Belfast Education and Library Board (BELB) when his mental health problems began.
His barrister, Dan Stilitz, said his client's illness had been met with "denial, unfounded scepticism, ignorance and ultimately bad faith" by senior partners in PwC.
However, the tribunal said there was no evidence that any of the witnesses for PWC "showed any animosity, prejudice, or intolerance to disabled persons".
It also said that from September 2007 until September 2008 "there was a clear desire on the part management to get the claimant back to work".
The tribunal said from April 2008 onwards it became increasingly unclear whether or not Mr Tenner wanted to come back.
Mr Tenner, it said, had become "entrenched and intransigent" in his demand for an apology (over his treatment) and an investigation into the BELB project.
The tribunal also cited the fact that the public-private-partnership division was not performing well in Northern Ireland by the summer of 2008 as a reason for Mr Tenner's post becoming redundant - being taken over by a director rather than a partner.
It noted that the PPP role in Scotland had also become redundant as part of a restructuring process known as Project Sand.
Mr Tenner had been offered a post in London after losing his Northern Ireland role, but had not taken it because of his illness and that fact that his mother had suffered a stroke.
However, the tribunal said he would not have had to relocate to take up the job, but could have stayed three nights per week in London instead.
During hearings, e-mails sent between partners at the firm discussing Mr Tenner were read out.
One of them stated that "real partners don't get sick".
The tribunal said some senior partners "were clearly at the end of the queue when tact and sensitivity were being handed out".
However, it added that it did not believe Mr Tenner had been treated any differently than someone who did not have a disability would have been.