Downpatrick burglaries accused has to surrender Xbox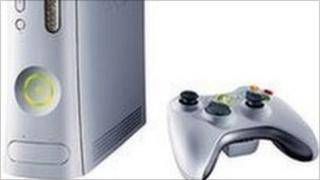 A 13-year-old boy charged with a series of burglaries must surrender his Xbox games console as part of bail conditions, a judge has ordered.
Mr Justice McLaughlin told the boy it would show him what it was like to have something he valued taken from him.
The suspect, who cannot be identified because of his age, faces five counts of burglary and one of attempted burglary in the Downpatrick area.
The Belfast High Court judge also ordered he be electronically tagged.
Premises allegedly targeted between March and May this year included a high school, shopping centre and a house.
It is claimed that two electric drills and a mobile phone were stolen during the break-ins.
The accused appeared for his bail application via a video-link with a young offenders' centre.
He was asked at one stage by the judge what he owned that meant a lot to him.
When the teenager informed him about his games system, it was ordered that it should be relinquished to the authorities.
Mr Justice McLaughlin directed: "He is to hand over his Xbox to police within two days of his release.
"That will be returned (to him) when these charges are disposed of."
The judge also banned him from having any contact with his co-accused.