Babies moved as bats land in hospital neonatal unit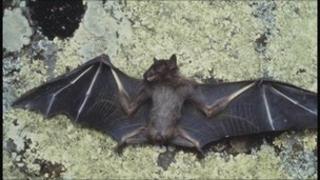 The neonatal unit at the Erne Hospital in Enniskillen has been closed after the discovery of bats on the ward.
Bats are a protected species and the Western Health Trust has called in experts from the Environment Agency to oversee their removal and release.
In a statement the trust confirmed it was investigating how the bats got into the ward which has the capacity for six babies.
The unit has been relocated to a different part of the maternity wing.
It is hoped it will reopen in the next 24-48 hours.