Boston College fights legal bid over IRA interviews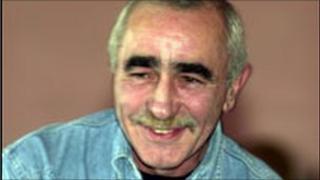 An American university is fighting a legal bid by detectives who are trying to get hold of interviews with IRA members gathered as part of an oral history project.
Boston College in Massachusetts has an archive of interviews in which former paramilitaries gave details of their role in the Troubles in Northern Ireland.
But the participants only took part on condition that the interviews would not be made available until after they died.
Last month, US federal prosecutors served a legal document, or subpoena, on Boston College, demanding they hand over the interviews given by two former IRA members - Brendan Hughes and Dolours Price.
It is understood the legal bid is linked to a Police Service of Northern Ireland investigation into the Disappeared - people who were murdered and secretly buried by the IRA.
Brendan Hughes died in 2008, so the college has produced the archives relating to him.
But Dolours Price is still alive, and the college does not want to hand over the audio recordings or transcripts of the interviews with her.
So it has now filed a case with the US District Court, asking that the subpoena is quashed.
Documents
A statement by Boston College said: "Our position is that the premature release of the tapes could threaten the safety of the participants, the enterprise of oral history, and the ongoing peace and reconciliation process in Northern Ireland."
Boston College has submitted a number of documents to the court.
They include a submission by the journalist Ed Moloney, who has written a book - Voices from the Grave - based on the interviews with Brendan Hughes and the late loyalist leader David Ervine.
Former IRA commander Anthony McIntyre, who conducted the interviews with republicans, has also made a statement on the college's behalf.
In his affidavit, he said he believed there would be a risk to his safety if his interviews with Dolours Price were not kept confidential.
A senior academic at Boston College, Professor Thomas Hachey, said in his submission that turning over the interviews would "endanger oral history projects everywhere."