Andor director Donal Denvir makes £3m in share sale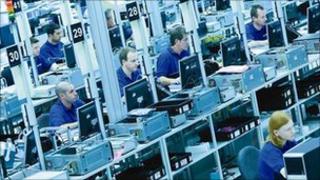 A director of Andor Technology has made more than £3m by selling some of his shareholding in the company.
Donal Denvir is one of the founders of the Belfast-based company which makes high performance digital cameras.
On Monday, Dr Denvir sold 500,000 shares at 615p each. His remaining shares are worth around £7m.
Andor is one of Northern Ireland's fastest growing and most successful firms.
Its innovative products and export focus has enabled it to shrug off the impact of the recession.
Its products are sold to universities, government laboratories and biotechnology companies.
Earlier this month, the firm reported half-year profits of £4.5m, an increase of 40% on the same period last year.
All 240 members of staff will get an extra month's pay as a bonus for those results.
The company also has a share option scheme for key personnel.
That scheme has become increasingly lucrative.
The company's performance has been reflected in a share price which has risen by almost 150% in a year.
Three other senior staff sold shares on Monday, including the chief executive Conor Walsh who made about £245,000.