Londonderry cameraman's home raided by police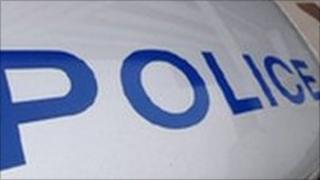 An amateur cameraman who covered dissident republican commemorations has said his life has been placed in danger after a police raid on his home.
Gerry O'Donnell said recording equipment and videos were seized along with photos, computers and mobile phones.
Mr O'Donnell said be believed the raid was connected with dissident republican activity.
However, he said he is not involved with any organisation.
Mr O'Donnell has photographed a number of republican events, including an Easter Rising commemoration rally by the 32 County Sovereignty Movement in the city cemetery in Londonderry on 25 April.
"I feel because I have no papers to say I am a freelance photographer, that this is the reason they have come after me," he said.
"They could be using my material to try and identify people and I believe they could be putting my life at risk by doing so.
"I believe if it has happened to me then they could go to any other freelance photographer who doesn't have papers and try and take their pictures."
A PSNI spokesman said: "Police investigating dissident republican activity carried out a search of a dwelling in the Ballymagroarty area of Derry on 20 June.
"A number of items were removed for further examination."