Lady Hermon 'unconvinced' over lowering corporation tax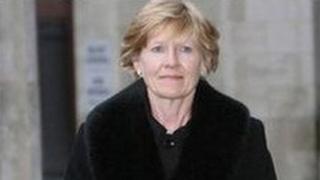 North Down MP Lady Hermon has said she does not believe lowering corporation tax will necessarily bring more investment to Northern Ireland.
Lady Hermon told the BBC that a lower rate on the tax had not spared the Republic from the global recession.
"I've had the benefit of the evidence from the select committee about the two sides of the argument," she said.
"I have to say at this stage I was not persuaded it was a good idea in the current economic climate."
However, Finance Minister Sammy Wilson has said that devolving the power to lower corporation tax to the assembly is not a done deal.
He said assembly members still need to see how much the move would be worth to the Northern Ireland economy and how it would affect the block grant.
In May, Enterprise Minister Arlene Foster told MLAs a decision to devolve power to vary the rate of corporation tax could be made towards the end of the year.
She said she endorsed reducing the rate which would be a "radical change needed for the Northern Ireland economy".
Investment
The current corporation tax rate in the UK is 26%, compared to 12.5% in the Republic of Ireland.
Low rates of corporation tax are considered an important means of attracting overseas investment.
Mrs Foster referred to a report issued by Westminster's Northern Ireland affairs committee on the previous Monday and the economic advisory group report which issued its response later that day.
She said both were supportive of reducing corporation tax but neither was prescriptive as to the rate.
The public consultation on corporation tax closes on 24 June.