Union warning over teachers' redundancies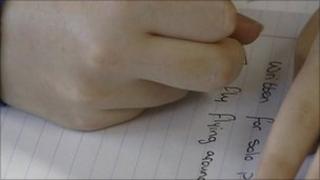 A teachers' union has warned of pressure on the education system because of redundancies at schools across Northern Ireland.
Provisional figures compiled by the BBC show that 314 teachers are taking redundancy deals.
The vast majority are going voluntarily and there is a generous severance deal.
Mark Langhammer from the Association of Teachers and Lecturers said that class sizes would go up and there would be schools closures and amalgamations.
"We will undoubtedly be fighting battles about the intensification of teacher workloads," he said.
As well as the teacher redundancies, 163 classroom assistant posts are expected to be cut.
'Challenging budget settlement'
Schools have blamed the move on budget cutbacks.
"Many of our very well qualified teachers coming out of Stranmillis and St Mary's and other institutions will find it more difficult to get a job," Mr Langhammer added.
"Only one in five at present do so."
Education minister John O'Dowd said that the number of redundancies had fallen dramatically in recent years.
"Nevertheless, the issues we face in dealing with a challenging budget settlement will include the management of the workforce," he added.
"Particularly given the fact that almost 80% of expenditure in education is on staffing costs.
"For my part, I will continue to ensure our resources are targeted where they are most needed, the classroom."