New inquest ordered into UDA murder of Gerard Slane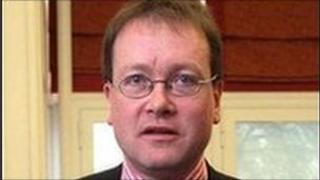 Northern Ireland's Attorney General has ordered a new inquest into the loyalist murder of Gerard Slane in 1988.
Mr Slane, 27, a father of three, was shot dead by the UDA at his home at Waterville Street, west Belfast, on 23 September.
His murder led to allegations of collusion between loyalist paramilitaries and the security forces.
Brian Nelson, a UDA man working for British Intelligence, was implicated in the shooting.
The man who recruited Nelson as a British Intelligence agent - Brigadier General Gordon Kerr of the Force Reconnaissance Unit - will be asked to give evidence at the inquiry.
Nelson later stood trial in connection with a number of murders, including that of Mr Slane.
In 1992, he agreed to plead guilty to five conspiracies to murder and at least four sectarian murder charges against him were dropped.
In a court case lasting less than a day, he was sentenced to 10 years. He was released after serving less than half his sentence, and spent the rest of his life under a false identity.
He died in 2003.
Case re-opened
Lawyers acting for Mr Slane's family, Kevin R Winters & Co, made submissions to the attorney general in a bid to have the case re-examined.
Mr Slane died after UDA/UFF gunmen burst through the door of his home in the early hours of the morning and opened fire on him.
A detective told his inquest that there was nothing to suggest Mr Slane was involved in anyone's murder. There was no reason why he should have been shot.
Mr Slane's widow, Teresa, has welcomed the decision to hold a new inquest.
"It is now 23 years after Gerard's murder and there is never a day or moment that we as a family stop thinking of him," she said.
"As a family we have many questions about Gerard's murder. Our pain and grief is no different to that of many other families also bereaved in the conflict - that Gerard's murder has been clouded in secrecy and cover-up only adds to these emotions.
"It is important that after all this time there may now be a proper opportunity to fully examine Gerard's murder and the roles played by all of those involved.
Disturbing
"Public scrutiny is vitally important and therefore we welcome the fact that a new inquest will now take place."
Solicitor Kevin Winters claimed there were "many disturbing features and unanswered questions" in the case.
"Since the initial inquest, and the trial of Brian Nelson, who was charged in connection with Gerard's murder, there was no ventilation of key factors in the killing and subsequently much evidence has emerged which could not have been examined at the time," he said.
"Therefore, the Attorney General has rightly ordered a new inquest."
Mark Thompson of Relatives for Justice, who have supported the family, stressed that they wanted the truth.
"Hopefully this inquest can establish the facts, provide the truth and allow the family to finally close this awful chapter," he said.