GL Transfer test claims to be investigated: John O'Dowd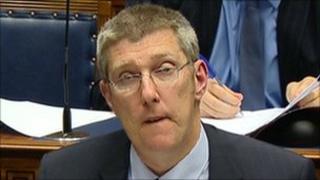 The education minister has said his department is investigating claims some pupils sitting one of the unregulated transfer tests got an unfair advantage.
Some school principals in County Tyrone have claimed that past copies of the GL assessment tests have been used as preparation by a number of pupils.
The test was mainly used by Catholic grammar schools
Education Minister John O'Dowd said he was awaiting further information on the matter.
However, he confirmed that, even though the tests were run by the grammar schools, his department is carrying out an investigation.
Grammar schools have used their own exams in place of the 11 plus for the last two years.