Mary Travers adviser controversy review terms revealed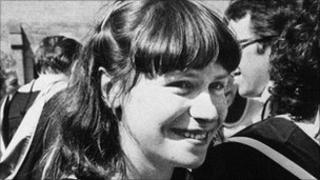 The terms of reference of a review of the process for the appointment of special advisers have been revealed by the Department of Finance.
The review was ordered following controversy over the appointment of a convicted killer as a Stormont adviser.
Mary McArdle was convicted of killing Mary Travers in 1984 and her new role has angered the victim's family.
First Minister Peter Robinson asked the finance minister to launch the review after meeting the Travers family.
The review was also backed by the Ulster Unionists and the SDLP.
The terms of reference state that the review will examine the current arrangements for the appointment of ministers' special advisers in light of "the policies and processes in place governing the appointment of all other civil servants".
It will also "bring forward recommendations for new arrangements as appropriate for consideration by the Executive".
The review is to be carried out by Minister for Finance and Personnel Sammy Wilson who has overall responsibility for the management of the Northern Ireland Civil Service.
A statement from the Department of Finance said Mr Wilson aims to complete the review and submit his recommendations by the end of June 2011.