Deirdre Heenan first female provost at Magee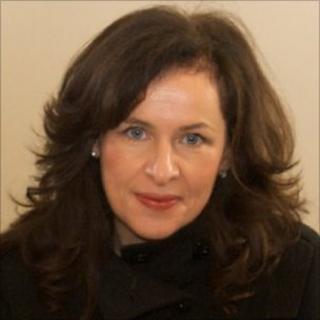 The University of Ulster has made history by appointing a female provost at its Magee campus for the first time in its 27 year history.
Professor Deirdre Heenan is a member of the university's senior management team and is overseeing plans to develop the campus and increase student numbers.
She succeeds Professor Jim Allen who was Provost from 2006 until his retirement in May.
Professor Heenan said she was honoured to hold the position.
"I am privileged to be appointed to this position at such a pivotal stage in the development of higher education in the north west.
"The university and people of this city want Magee to grow. We all share the conviction that the ball is now firmly in the new Northern Ireland Executive's court," she said.
Professor Heenan is a highly respected researcher, author, lecturer and broadcaster and has published extensively in national and international journals.
She is a co-founder and former co-director of the Northern Ireland Life and Times Survey which has become a key statistical resource for schools, academics and policy makers.
She was appointed to a lectureship in Policy Studies in 1995, became a senior lecturer in 2003, a reader in 2005 and a professor in 2007.
In 2001, Dr Heenan was awarded a Distinguished Teaching award. This was followed by a prestigious National Teaching Fellowship from the Higher Education Academy in 2006.
The University of Ulster's Vice-Chancellor Professor Richard Barnett said Professor Heenan was "a robust champion of Magee and of its role in stimulating sustainable economic growth and social cohesion in the North West".
"Professor Heenan has shown unstinting commitment to progressing and developing the North West Development Plan for Magee," he said.
"She will bring to her additional role as provost a vibrancy that infuses all her other commitments."