How Rosemary Nelson became loyalist hate figure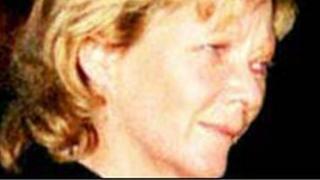 Rosemary Nelson would have gone unnoticed in almost any other town in Northern Ireland.
Like many solicitors, she would have spent most of her time dealing with clients charged with minor criminal offences, buying and selling property, matrimonial disputes and personal injury claims.
She would have occasionally been mentioned in local newspaper articles, but her name wouldn't have stood out from the crowd.
But Lurgan isn't any other town. Throughout the Troubles it was embroiled in a cauldron of sectarian and political turmoil in Mid-Ulster and Rosemary Nelson found herself propelled into the spotlight because of the clients she represented.
They included leading republican Colin Duffy, who is currently in jail charged with the murders of two soldiers in Antrim in March 2009.
She also represented the residents of the Garvaghy Road in Portadown in their efforts to prevent an Orange Order parade passing through their area, and the family of Robert Hamill, a Catholic killed by a loyalist mob in Portadown.
Hate figure
The 40-year-old mother of three became a hate figure for hardline loyalists and, it was claimed, for some police officers.
The solicitor, some of her friends and a number of organisations, raised concerns about her safety over a two-year period before she was killed.
She was told by a number of her clients that RUC officers had made her the target of abusive, insulting and demeaning remarks when they were being questioned.
It was claimed that some officers had directly and indirectly threatened her life.
Mrs Nelson was the target of a loyalist smear campaign. They accused her of being linked to the IRA and issued threats in a number of anonymous calls and letters to her office and home.
In September 1998, six months before she was killed, Mrs Nelson travelled to Washington and outlined her concerns while giving evidence to the House Committee on International Operations and Human Rights in Northern Ireland.
In her testimony, she said: "Since I have begun to represent clients detained for politically motivated offences and especially since I became involved in a high profile murder case I have begun to experience difficulties with the RUC..."
Others also expressed concern, and called on the RUC and the government to take steps to protect her.
They included the Garvaghy Road Residents' Committee, American Lawyers Alliance for Justice in Northern Ireland, Amnesty International, British Irish Rights Watch, and the Belfast-based human rights group the Committee on the Administration of Justice.
They documented 20 different incidents over a two-year period. They included seven separate death threats, two of which were alleged to have been made by RUC officers.
Car bomb
On the morning of 15 March 1999, a bomb exploded under Mrs Nelson's BMW car just yards from her home in Lurgan. She died hours later from the horrific injuries sustained.
A loyalist paramilitary group, the Red Hand Defenders, said it planted the bomb. But her family, friends and many of those who had raised concerns about her safety pointed an accusing finger at the RUC, and called for a public inquiry.
A retired Canadian judge, Peter Cory, was asked to investigate allegations of collusion by members of the security forces in the murder and a number of other high profile killings, including those of solicitor Patrick Finucane, Portadown man Robert Hamill, and loyalist leader Billy Wright.
In a report published in April 2004, he recommended inquiries into all four murders.
Dealing with the Nelson killing, he said: "I am satisfied that there is evidence of collusion by governmental agencies in the murder that warrants holding a public inquiry."
He added: "Without public scrutiny doubts based solely on myth and suspicion will linger long, fester and spread their malignant infection throughout the Northern Ireland community."
Four years later, an inquiry into the circumstances surrounding her murder began hearing oral evidence.
The panel heard 130 days of testimony and also gathered tens of thousands of documents, and took witness statements from more than 350 people.