Maskey to run for Sinn Fein in West Belfast by-election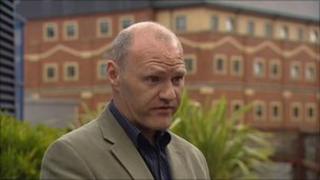 Paul Maskey has been selected by Sinn Fein to contest the by-election for Gerry Adams' West Belfast Westminster seat.
The by-election is to be held on Thursday 9 June.
The seat became vacant after Mr Adams, the former MP for the constituency, stepped down earlier this year.
Mr Maskey was selected at a Sinn Fein convention in west Belfast on Thursday evening. Mr Maskey was the only party member to put his name forward.
Mr Adams is now TD for Louth in the Irish Republic. He was first elected as West Belfast MP for Sinn Fein in 1983 and remains party leader.
At the general election in May 2010, Mr Adams had a majority of 17,579, one of the biggest majorities in the United Kingdom.