Queen begins historic visit to Ireland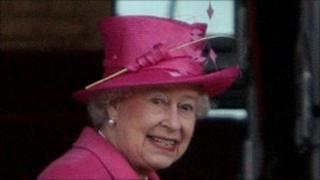 The Queen will make history when she arrives in Dublin on Tuesday and becomes the first British monarch to visit the Republic of Ireland.
Her plane will touch down at Casement Aerodrome at noon.
The Queen will meet Irish President Mary McAleese at her residence, Aras an Uachtarain.
She will then take part in a wreath-laying ceremony at the Garden of Remembrance, which honours those who died for Irish freedom.
A major security operation was launched ahead of the visit, with Irish police saying up to 4,000 people were involved.
Thousands of manhole covers and lampposts have been checked in Dublin as part of the preparations and parking restrictions are in place.
There will be restrictions in more than 30 streets in Dublin which will remain in place all week.
Areas affected include the North and South Quays, Nassau Street, Pearse Street, Thomas and James Street, Dame Street, Gardiner Street and Mountjoy Square.
On Tuesday, the N4 into Dublin will be diverted onto the M50 at the Lucan interchange.
In County Tipperary, Irish police are increasing security around the Rock of Cashel ahead of the visit.