Cait Trainor, Sean Maloney face terror charges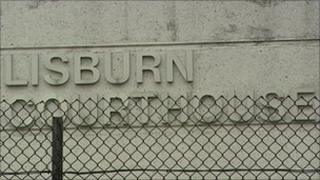 Two people - including a press officer for Republican Sinn Fein - have been charged with encouraging acts of terrorism.
Appearing in court in Lisburn were Cait Trainor, 26, from Ballynagallia Road in Armagh and 25-year-old Sean Maloney, from Liscorran Court in Lurgan.
Ms Trainor is the press officer for Republican Sinn Fein.
The charges are connected to interviews they gave to Channel 4 News last year.
Both were released on bail of £500 each on condition that they report twice weekly to their local police station, do not give media interviews or make public statements, and do not take part in any illegal parades.
They were will appear again at Craigavon Magistrates Court on 15 July.