NI Executive D'Hondt picks unveiled on Twitter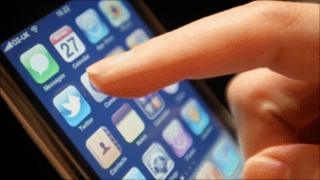 The growing influence of Twitter on journalism and public administration was highlighted on Friday with an NI Executive account tweeting the results of the D'Hondt process.
Hundreds of people clicked on the D'Hondt hashtag as news of which party was taking which department filtered through on the social media network.
The reaction to the innovation was positive with one describing the departure as "superb political geekery".
The hashtag also served as a virtual meeting place for people wanting to give their views on the parties' decisions.
Sinn Fein's surprise choice of education was the main talking point but there was also room for discussion on the health and culture portfolios.
Spare a thought though for the enthusiastic user left like a child with no batteries for Santa's present.
"Why oh why is my wifi playing up on day they run informal D'Hondt?
"And to think I never believed in all that Friday the 13th stuff. Hell."