Pat Finucane family 'expecting full inquiry'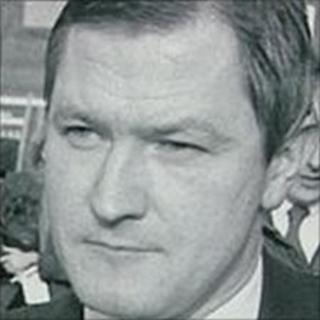 The family of the murdered solicitor Pat Finucane have said they expect to hear soon that the government will hold a full inquiry into his death.
The solicitor was shot dead by loyalist terrorists at his Belfast home in 1989.
His son John Finucane said Secretary of State Owen Paterson told him in March that an announcement would be made after the election.
However, he said that so far the family have received no confirmation of the decision.
"We haven't been given any firm indication that the secretary of state will say yes as to whether there will be an inquiry or not," Mr Finucane said.
"But frankly, I would be shocked if he could come to any other decision, given that a previous administration as far back as 2004 told the House of Commons that there would be an inquiry into my father's murder."
In 2004, Mr Paterson's predecessor Paul Murphy announced his intention to hold an inquiry under the new Inquiries Act.
The Finucane family are opposed to the probe being held under this legislation, which they say makes the inquiry accountable to the minister responsible rather than to parliament.
A number of inquiries have been carried out following the last government's pledge, including probes into the murders of solicitor Rosemary Nelson, Robert Hamill and LVF leader Billy Wright.