Methodist College Choir sing for Queen in Dublin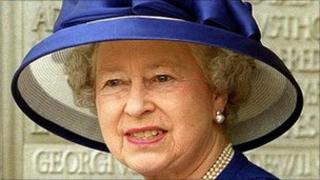 A school choir from Belfast will sing for the Queen during her visit to the Irish Republic.
Methodist College Chapel Choir will perform at an official reception at the British Embassy in Dublin.
They will be accompanied by the National Symphony Orchestra of Ireland, and will share the bill with stars such as Westlife, the Chieftains and X Factor finalist Mary Byrne.
The concert will be held next Friday, on the final night of the royal visit.
About 2,000 invited guests will attend the event, including the Queen, the Duke of Edinburgh and Irish President Mary McAleese.
It will be a fitting end to a successful year for the choir. Following an autumn tour to the US, they were invited back to sing at New York's prestigious Carnegie Hall in January.
The performance went so well that they were given an open invitation to return to the exclusive venue whenever they choose.
'Historic event'
Principal of the school, Scott Naismith, said that singing for the Queen was an honour to rival even that lofty accomplishment.
"I'm absolutely delighted that the choir has had this recognition. It's been an incredible year for them.
"To go down and sing with the National Symphony Orchestra at this major and historic event is a real honour and a privilege."
No doubt the pupils will be almost as excited at the prospect of sharing a green room with Westlife as they will be at singing for Her Majesty.
However, sadly some members of the choir will be unable to attend this concert of a lifetime, due to a clash with their A-level exams.
Although many of the pupils are naturally upset, Mr Naismith praised them for their "understanding".
"Fair play to them. They're doing the right thing and putting their exams first," he said.