Northern Ireland house sales increase but prices static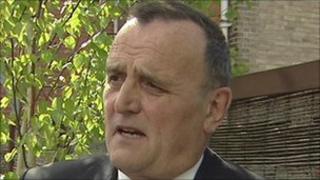 House sales in NI have increased for the past three months and are expected to continue to do so, according to the latest property market survey.
The study was carried out by the Royal Institution of Chartered Surveyors.
It indicated that while sales had increased, house prices were expected to remain static, or even fall because of economic uncertainty.
RICS spokesman Tom McClelland said there are indications that prices in the housing market have bottomed out.
"It's certainly a very good time for first-time buyers," he said.
"Houses have never been as affordable in the last seven or eight years.
"If you're a first-time buyer now and you've got a reasonable job and you've got some savings, it's a good time to buy."