Randalstown garage fire sees homes evacuated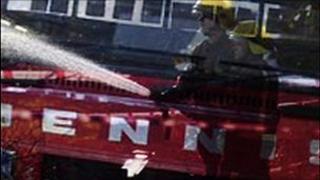 Up to 100 homes are expected to be evacuated due to a fire at a garage in County Antrim.
Gas cylinders are believed to be in the building on the Station Road in Randalstown.
The road - on which there are two schools - is expected to remain closed for the next 24 hours.
St McNissi's Parish Centre is being made available for residents who have had to leave their homes.