Francie Molloy complaint over late count in Mid-Ulster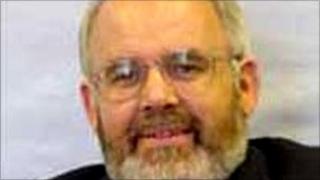 Sinn Fein MLA Francie Molloy has made an official complaint to the Chief Electoral Office over the slowness of the count in the NI assembly elections.
It was 27 hours from the first to the final result in Mr Molloy's Mid-Ulster constituency.
He made an official complaint to the Chief Electoral Office on Saturday but is still waiting for a response.
It said it "was a matter of public record that we said that the count would continue over two days".
"Staff worked extremely hard processing around two million ballot papers," the Chief Electoral Office said.
"The task of the election was to return an accurate and transparent result.
"Counting an STV (Single Transferable Vote) ballot as in the case of the assembly election is a slow process."
Mr Molloy described the process of counting the votes as "appalling" and said the electorate had been "treated with contempt".
"We are not complaining about the election workers and those that were exhausted, but by the whole process that we went through," he said.
"Two very large counts took place in Ballymena in one centre instead of having the Mid-Ulster count in Mid-Ulster which actually would have made more sense.
"We finished up at the end of the count with 4,500 Sinn Fein votes not distributed."
Mr Molloy said the whole system of counting needed to be "modernised" and rule books should be available at centres.