Care worker Patricia Young challenging new case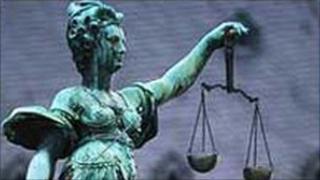 A Lisburn carer who pleaded guilty to ill-treating a pensioner has launched a legal challenge over the handling of her case.
Patricia Young, 54, wants a judicial review of the Director of Public Prosecutions's decision agreeing to fresh proceedings against her.
The original case against Ms Young was regarded as invalid due to an alleged oversight by the prosecution service.
It was dropped as she was due to be sentenced in January.
Ms Young, of Mandeville Avenue, was charged with the ill-treatment of Ivy McCluskey while the 70-year-old was in her care.
The pensioner, who suffered from Alzheimers Disease, had survived a stroke and lost her speech.
While she awaited sentencing, Ms Young's lawyers argued that the case was null and void because it did not comply with a requirement for the DPP to issue a consent notice.
Her legal team are now challenging the lawfulness of the decision to issue a consent to initiate fresh criminal proceedings against a defendant.
With the former care worker now understood to be pleading not guilty to ill-treatment, the High Court was told on Tuesday that a contested magistrates' hearing is scheduled for June.
Because the legal challenge is classed as a criminal cause or matter it was adjourned to allow a Divisional Court to be formed.
Mr Justice Treacy listed it again for a preliminary stage hearing later this month.