Planners veto flats close to Belfast listed church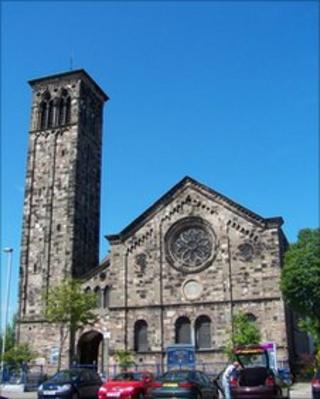 Planners have blocked a 15-storey apartment development which would have towered over a Belfast church.
Developer TLC Enterprises wanted to build the tower at 101 Corporation Street, close to the listed Sinclair Seaman's Church.
The church, designed by Charles Lanyon, is 25m tall whereas the apartment block would have been 53m high.
The Planning Appeals Commission said the development would "unacceptably dominate" the church.
The commission added that the development would also have had a detrimental impact on another listed building, the Belfast Harbour Commissioners' Office.
The developer had argued that large grain silos had once towered over the church but the commission said they are now gone and had never been as close to the church as the proposed development.
Another apartment block development opposite the TLC Enterprises site was approved in 2009. However the commission said it was separated from the church by a road and would have less impact on the listed buildings.
That proposal was submitted by the Lavery Diamond partnership, though the scheme has not been built and the site is currently being advertised for sale.