Tesco Ireland 'wins' 500k euros lottery jackpot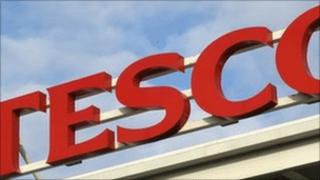 Its motto might be 'Every Little Helps' but Tesco has pledged to give away 500,000 euros it may have inadvertently won in the Irish lottery.
The Irish Times has reported that a customer in a store in County Meath was mistakenly given a nine euro ticket despite only wanting to spend four euros.
The nine euro ticket was handed back to the cashier and locked in the till.
The newspaper reported that the ticket is understood to have come up trumps in the Euromillions Plus draw last Friday.
Tesco Ireland is said to be in the process of verifying exactly what happened but will give the money away if it emerges as the de facto winner.