Libel lawyer Paul Tweed's work for Uri Geller on TV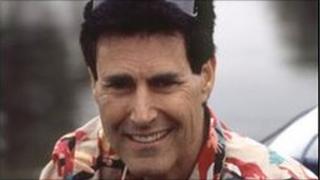 A Belfast-based libel lawyer's work on behalf of Uri Geller over media claims about his relationship with Michael Jackson is to feature in a TV series.
As part of a behind-closed-doors look at defamation cases, a crew was given access to solicitor Paul Tweed as he acted for his celebrity client.
The results of two years' work are set to be broadcast on Tuesday night in the BBC One documentary See You In Court.
The series looks at libel and privacy battles.
The cameras followed Mr Tweed as he went through the process of suing both a national tabloid newspaper and US network CNN for Mr Geller.
The case centred on unfounded media claims about what the famed spoon-bender was said to be planning with Mr Jackson before the pop superstar's death.
Next week's episode also covers another case run out of Mr Tweed's Belfast office on behalf of Galway ultra-runner Richard Donovan, who took on Forbes magazine.
Proceedings were issued in London, Dublin and Belfast before eventually being consolidated at the Northern Ireland High Court.
Mr Tweed said he believed the programme provided an insight into the working of libel law handled in Belfast.
"The outcome of both cases goes against the press coverage of the libel tourism debate," he added.
"They were both against American companies and we managed to get them both resolved in a mutually acceptable basis, notwithstanding the intensive lobbying campaign and legislative intervention in the United States."