Bobby Moffett murder: man released unconditionally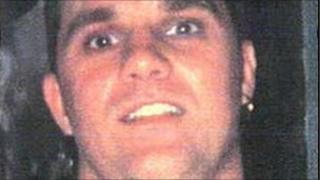 A man who was earlier arrested by police investigating the murder of loyalist Bobby Moffett in Belfast has been unconditionally released.
The former loyalist prisoner, was shot dead on Belfast's Shankill Road, by two masked gunmen on 28 May 2010.
The International Monitoring Commission said the murder was sanctioned by UVF leaders.
No-one has been charged with the murder to date, although there have been a number of previous arrests.
There were calls for the UVF to disband after the murder, including from the man who founded its modern incarnation, Gusty Spence.
Hundreds of people attended a vigil for Mr Moffett in the Shankill area days after his murder.