Corporation tax consultation paper due out on Thursday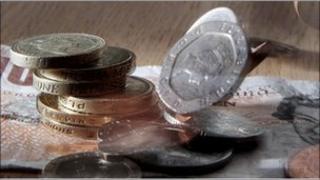 Secretary of State Owen Paterson has told the Commons that a consultation paper on lowering the rate of corporation tax in NI will be published on Thursday.
It will focus on ideas from both the British government and the NI executive.
Corporation tax is at 28% in the UK but only 12.5% in the Republic of Ireland.
Campaigners argue that bringing the tax in line with the Republic could help invigorate the NI economy.
The BBC Politics Show was told by senior treasury sources earlier this month that the London government was "minded to grant Northern Ireland its wish".
The Irish government is under pressure to raise its level of corporation tax so any cut to the current level of corporation tax in NI may not go as low as 12.5%.