Belfast's Holyland area 'facing student exodus'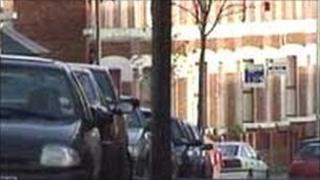 The Holyland area of Belfast is becoming less popular to live in, a draft report into student accommodation and disruption has said.
The report for Belfast council shows almost two-thirds of students living in the area are from the University of Ulster even though Queen's is nearby.
The report says that a high proportion of flats and houses are lying vacant and displaying 'to let' signs.
However, estate agents and the landlords association dispute that.
The report showed that one in every five student houses was now without tenants.
It is thought that parents, tired of the anti-social behaviour that has plagued the area, may be encouraging their children to find accommodation elsewhere.
The report is the first phase of a three-phase process.
The second phase will be to compare the strategies used by other university cities throughout the world and the third phase will be to recommend what should happen in the Holyland which has seen an uneasy relationship between students and local residents in the past.