Speculation over 'suspension' of Sinn Fein MLA Leonard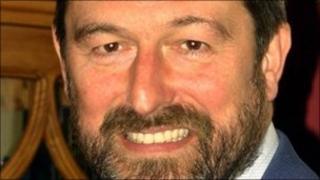 East Londonderry Sinn Fein MLA Billy Leonard is refusing to comment on his apparent suspension by the party HQ.
Mr Leonard did not take part in the budget debate on Wednesday and has not been seen at Stormont recently.
It is understood he is continuing with constituency work, but has been suspended due to a disagreement over his support arrangements.
A Sinn Fein spokesperson said: "These are internal party matters and we do not intend to comment on speculation."
In November, Mr Leonard announced that he would not be running again for the Assembly.
He said he intended to concentrate on writing a book.
A former Orangeman, RUC reservist and SDLP member, Mr Leonard became MLA for East Londonderry last year after the retirement of Francie Brolly.