Fans warned about online ticket scam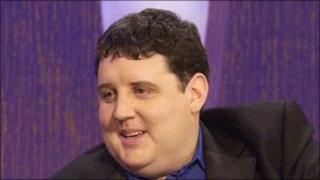 Music and sports fans are being warned not to be conned by the increasing number of fake online ticketing sites.
In the last six months, the Trading Standards Service (TSS) has received 50 complaints from fans who lost hundreds of pounds to rogue websites.
Research from the Office of Fair Trading revealed that one in 12 ticket buyers in Northern Ireland were caught out by scam ticket websites.
The victims lost an average of £80 each.
TSS spokesperson Kerry McAuley said: "In the last year alone, dozens of Northern Ireland consumers have lost money to scam sites, offering tickets for everything from Peter Kay's recent gig at the Odyssey to Take That concert tickets.
"These sites offer cheap or scarce tickets to a popular event that is sold out or tickets that aren't even on sale yet.
Credit card
"Once consumers have paid, the tickets aren't delivered, leaving fans disappointed and often hundreds of pounds out of pocket."
Ms McAuley said one complainant from Lisburn said she purchased five tickets online to see Michael Buble in Glasgow.
"She paid £435 by credit card and was told the tickets would arrive one week before the concert," Ms McAuley said.
"When they did not arrive, she contacted the company and was assured that a representative would meet her at the venue on the day of the concert.
"With flights and hotel booked in advance, Mrs Wilson went along with her friends to the venue but there was no sign of the representative or her tickets so she ended up paying for a concert she never got to see.
"Thankfully, she was refunded the cost of the tickets by her credit card company."
Ms McAuley said attempts to contact the scam companies to complain were often thwarted when telephone calls went unanswered or were diverted to a different number, or the website had disappeared."
The Trading Standards Service is backing The Office of Fair Trading (OFT) 'Just Tick It' campaign, which urges event-goers to take simple steps to help ensure they are not scammed when buying tickets online.