Hoax device left at Roddy McCorley club in west Belfast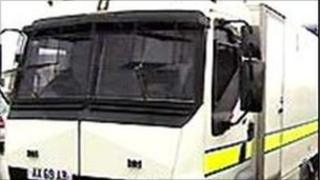 A suspect device left near a social club in west Belfast has been declared a hoax.
It was found at the bottom of the lane of Roddy McCorley club on the Glen Road at about 2140 GMT on Monday and later declared a hoax by the Army.
Police are appealing to anyone who has information to contact them.
They are particularly keen to speak to a motorist who stopped and spoke to staff at the club shortly after the device was discovered.