Fire during prison disturbance at Maghaberry jail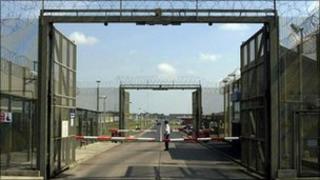 A fire was started during a disturbance at Maghaberry Prison in County Antrim.
Police said they received a report shortly after 1930 GMT on Monday.
They said prison staff dealt with the incident and calm had been restored.
There is no more information at this stage.