PSNI officer's warning over dissident car bomb threat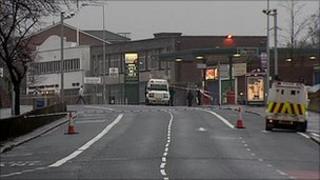 The senior police officer overseeing the work against dissident republican terrorism in NI has said the only reason people have not been killed by car bombs recently is luck.
Last month, a family in Lisburn escaped injury when a car bomb exploded near them.
A car bomb was also left on the Antrim Road in north Belfast in January.
PSNI Assistant Chief Constable Drew Harris said there needs to be a greater rejection of the terrorists.
"We are doing our utmost to ensure that we protect people but we cannot give a complete guarantee around all that we can do to prevent these things happening," he said.
"Attacks will happen and there will be very tragic consequences in respect of that.
"The large scale vehicle borne improvised explosives - those devices are very deadly and we really have only escaped fatalities by the skin of our teeth."
Mr Harris was speaking during an interview with BBC NI's Politics Show which will be shown on Sunday.