Row over Dungiven bilingual signs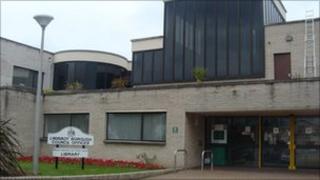 Four bilingual street signs, which caused a row among councillors last month, are to be put up in Dungiven.
Unionist councillors voted against the new signs for Dungiven after four Sinn Fein members left a previous meeting early.
That decision was reversed at a meeting of Limavady Borough Council on Tuesday night.
Sinn Fein councillor Cathal O'hOisin said the move "fulfilled council policy."
However Independent Unionist Leslie Cubitt said the signs, which cost £100 each, were "a complete and utter waste of money."