Belfast food retailer fined over mouse droppings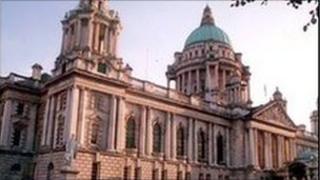 The former owner of a food shop has been fined by Belfast Magistrates' Court after health inspectors found mouse droppings on the premises.
Convenience Stores NI Ltd received four separate fines over poor hygiene standards at Polski Deli on Lisburn Road.
It was fined a total of £1,250, plus costs of £87 for offences under food hygiene regulations.
Convenience Stores NI Ltd no longer operate the store.
Belfast City Council mounted the prosecution following the investigation of an unrelated complaint at the premises.
An inspection of the premises on 8 and 9 December 2009 uncovered a number of serious breaches of food hygiene legislation.
Mouse droppings were found on floors and shelving in several places throughout the store, which pointed to both a rodent infestation and an inadequate cleaning regime.
Environmental health officers discovered a number of food products which had been gnawed on by mice and removed them from the premises.
Convenience Stores NI agreed to voluntarily close the store so environmental health officers could establish the full extent of the infestation and to allow staff to clean and rodent-proof the building.
The Polski Deli re-opened on 23 December 2009 once the council was satisfied the problems had been addressed.
Belfast City Council confirmed to the court that the conditions in the premises have subsequently improved to their satisfaction.