Animal welfare bill 'a sell-out' says USPCA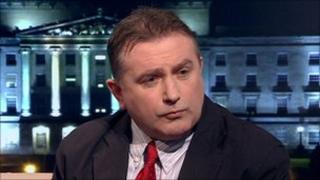 A proposed welfare of animals bill at Stormont has been described as "a complete sell-out" by the USPCA.
The new bill will give responsibility for non-farmed animals to local councils.
However, Stephen Philpott of the USPCA said councils were not prepared and that the consultation was inadequate.
"The bill has been rammed through, there's no-one to enforce it, it's a bad law and it isn't going to work," Mr Philpott said.
"The question that we wanted asked in the assembly was, out of the 26 councils that the minister tells us are going to start doing this work, how many of them are signed up to this legislation.
"Our sources tell us two - that's an absolute disaster."
On Monday, the bill moved a stage closer to being adopted by the assembly.