MLA wants cancer X-ray inquiry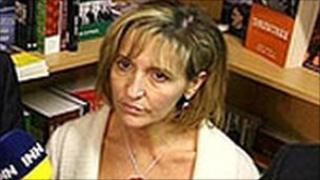 Sinn Fein has called for an independent inquiry into a cancer blunder at the School of Dentistry in Belfast to be extended to Altnagelvin Hospital.
In January it emerged that some cancer patients had to wait up to ten months for a diagnosis because of a backlog of around 18,500 X-rays at the Londonderry hospital.
The chief executive of the Western Trust, Elaine Way, said she will not resign over the matter but Sinn Fein MLA Martina Anderson said the Trust still had questions to answer.
"It's important for those people going to Altnagelvin at the moment that they have the confidence that the system is in place now and this will not happen again", she said.
"The minister has announced an urgent independent inquiry into matters relating to the problem identified at the School of Dentistry in Belfast.
"I'm calling on him to cover the debacle at Altnagelvin over the 18,500 X-rays as well."
On Tuesday the daughter of a Derry pensioner given a late cancer diagnosis because of the backlog said someone 'must be held accountable'.
Seventy-one year old Teresa Moore only realised she was one of the patients affected when she received a hand delivered letter last week.
Her daughter, Maureen Wilkinson, described the apology by the Western Trust as unacceptable.
"We are angry," she said.
"Words on paper mean nothing, they won't take away her cancer.
"Someone has to stand and take responsibility, it might not help my mother's life but it might help future mistakes from being made down the line."
A spokesperson for the Western Trust said they do not make public comment in relation to an individual patient.