New powers to deal with dangerous dogs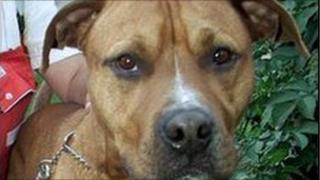 The Assembly is expected to approve new powers to deal with vicious dogs and the danger they pose to people and their pets.
The new bill will give dog wardens greater powers and insist on owners having their animals micro-chipped.
Micro-chipping is seen as necessary to tackle the issue of strays.
Agriculture Minister Michelle Gildernew said it will also help identify dogs which pose a risk, particularly to children.
"We have found and looking at what has happened in Britain and other places where there have been fatal attacks, particularly on children, that those dogs have generally already shown those kind of tendencies and have been aggressive in scenarios," she said.
"People have complained about them and nothing has been done or been able to be done."
The new bill will introduce powers to order the muzzling, neutering or destruction of dogs which attack people or their pets.
Councils stand to collect an extra £1m a year from the licence fee going up to £12.50.
The increase is expected later this year while micro-chipping is set to commence in 2012.