Jury trial guilty 'get deserts' - Derry magistrate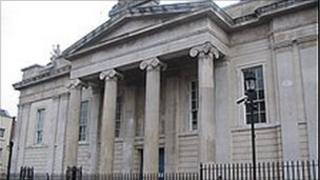 A District Judge has said defendants who elect to go on trial before a jury "deserved all they got" if convicted.
Barney McElholm made the comment at Londonderry Magistrates' Court a week after Strabane woman Alison Hewitt was jailed for three months for stealing a £10 pair of jeans.
The 27-year-old mother was released from custody on Friday pending appeal.
Mr McElholm made the comments when he was told that one of two men charged with assault had chosen a jury trial.
In a separate case, Mr McElhom said he was giving community service to a woman who pleaded guilty to shoplifting because of her early admission.
"She is not costing the public purse something in the region of £20,000 by opting for a jury trial, and for that she gets maximum credit," he said.