Delay in test results for pupils at Lagan College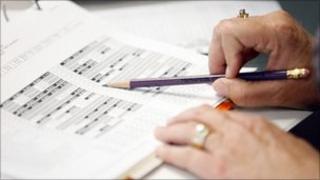 A number of pupils who sat one of the transfer tests at Lagan College in Belfast have not received the results in the post.
Its principal said the school delivered mail to a post office on Friday.
Parents reported on Saturday that their letters had not arrived.
A spokesman for the Post-Primary Consortium, which uses the GL assessment tests, said schools had followed Royal Mail instructions in a bid to avoid problems.
Lagan College has been giving out results to parents who call or phone.
A spokeswoman for Royal Mail said it had investigated and had not found any undelivered mail.
Thousands of children in Northern Ireland are receiving transfer test results on Saturday.
About 14,000 results were sent to Royal Mail for delivery.
The AQE and GL assessment tests were brought in by secondary schools after the 11+ transfer test was withdrawn by the Department of Education.
The education minister Caitriona Ruane said that children were "terrified" waiting for results.
She has criticised the schools who continue to use academic selection despite the end of the official eleven plus.
The AQE test is used mainly by non-denominational grammar schools while the GL assessments are used mostly by Catholic-maintained grammar schools.
The tests are marked in different ways and the results are also presented in two different formats.
Appeals
In the AQE exam, the score will be the best two out of three.
While grades will not be given, pupils will know how they ranked in relation to other children.
The letters detailing the GL results will contain a raw score and a guide explaining what the grade equates to.
Both exam organisers say they are pleased with the way the tests and the marking has gone.
It is possible to have papers remarked but few changes were made after appeals last year.
Mrs Ruane said that guidance had been prepared for schools which shows how children can transfer to secondary school without the use of tests.