NI Water says water restored to 'most homes' in Kilkeel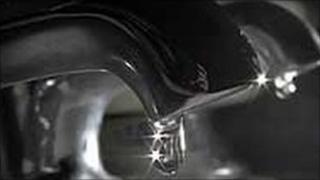 NI Water has said most homes in the Kilkeel area have had their water supply restored.
It estimates that approximately 300 customers are still without a supply.
The disruption, which began on Thursday, was caused by a burst pipe on the Head Road in the town.
The company had said the supply would be restored by midnight on Thursday, but it said the repair had been more difficult than anticipated.
Mechanical failures with specialist equipment were said to have delayed the repair process.
NI Water has said that, before using a newly-restored water supply, customers should run their taps until the water turns clear.
Bottled water is being distributed from the following locations:
Asda car park, Junction of Old Town Road and Head Road, Ballymartin beside the Ballymartin Inn, Annalong Halfway House, in the public car park at Bloody Bridge and Kilkeel Leisure Centre.