Michelle Gildernew moves on agriculture students' fees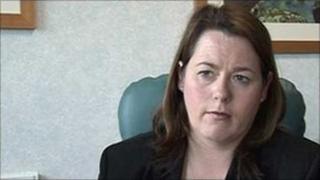 The NI agriculture minister is breaking the link between fees paid by students at agricultural colleges and fees paid by those at other FE colleges.
Michelle Gildernew ordered that the current fees - more than £1300 per student - wouldn't rise with inflation.
She insisted she would not be implementing what she called "Tory policies" within her department.
Employment and Learning Minister Danny Kennedy is to address the Assembly on student fees next Tuesday.
Mrs Gildernew said she was concerned about what she was hearing from both the Conservative Liberal Democrat government and the NI Department of Employment and Learning about the potential for significant increases in student fees.
About 1,600 students attend the three agricultural colleges at Loughry, Greenmount and Enniskillen.