Shopped - pictures of alleged shoplifters on Facebook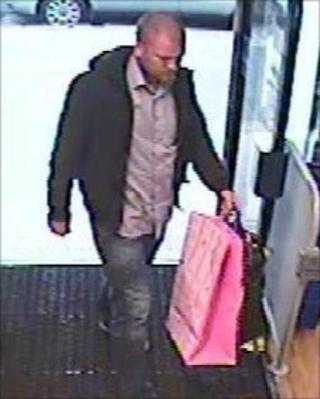 For the first time the PSNI is using Facebook to post photos of suspected shoplifters and appeal for information from the public.
One of the shoplifters is accused of stealing cosmetics worth £9,000 over a four month period.
The police will post the photos on three of their seven Facebook pages - those for Ards, Bangor and Holywood.
They say they will only use this method to catch criminals when all other avenues of inquiry have been exhausted.
Area Commander for Ards, Chief Inspector Philip Knox said the PSNI have already used Facebook to post appeals for information about thefts and road traffic accidents.
"Those appeals seem to be working, and the obvious next step was to publish photos," he said.
Judgment call
The shoplifting offences relate to thousands of pounds worth of cosmetics being stolen on around 15 occasions, and are described by police as "major offences".
Chief Inspector Philip Knox said that police will choose whether to publish photos of suspects on a case by case basis, taking into consideration whether it would be "of added value to the victim".
He said that police also have to make a judgment call as to the age of the suspect "based on the evidence".
The force started most of its Facebook sites just over a year ago.
Collectively, its Facebook pages have a huge following of more than 2.5m hits every month.
The sites are designed to catch criminals, appeal for information about incidents, and to allow the public to post comments or for them to alert others about strange goings on on their area.
One of the PSNI's Facebook pages, for Ards, is the largest viewed police operated Facebook page in the UK & Ireland.
It has now been nominated for a Slugger O'Toole award for creative engagement.