Paddy McKillen wins Nama loans appeal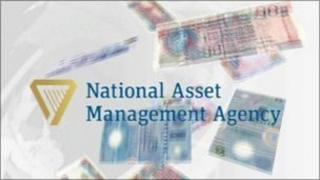 Belfast-born developer Paddy McKillen has won part of his challenge aimed at preventing Ireland's 'bad bank' from acquiring 2.1bn euro (£1.78bn) loans.
Dublin's Supreme Court ruled that the Republic's National Asset Management Agency (Nama) did not make a valid decision to acquire his loans.
Legal sources believe this means if Nama still wants to acquire the loans, it must start the entire process again.
The Irish High Court had previously dismissed his challenge to Nama.
The Supreme Court ruled that a decision to acquire his loans by an interim team had no legal effect.
The legislation setting up Nama legally came in to effect on 21 December 2009 even though it was up and running in administrative terms, some time beforehand.
Only decisions on loan transfers taken by NAMA after that date had legal effect.
Seven judges found that the decision to acquire Mr McKillen's loans was taken by an interim team in December 2009 before Nama had been set up.
The court ruled that this was not a purely technical or formal point, but an essential step in the statutory process.
The court said it was satisfied that the decision made by the interim team had no legal effect and, contrary to the High Court decision, was not given any legal effect by the subsequent actions of Nama.
The court ruled that Nama had not breached the European Commission's decision approving it.
It will sit next Wednesday to hear submissions on the other aspects of Mr McKillen's appeal.