Part of major property firm, Jermon Limited, goes bust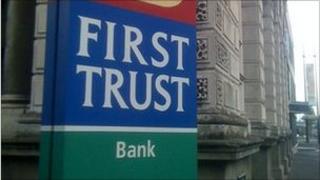 Part of a major Northern Ireland property business has been placed into administration.
Jermon Ltd of Dungannon, set up by pharmacist turned developer Peter Dolan, was placed into administration at the end of last week.
The business had been under pressure for some time and several of its properties have been repossessed.
It is understood the adminstrators were called in by First Trust and other banks.
Late last year, First Trust registered a charge against a Jermon Ltd site in Czestochowa in Poland.
Such a measure is usually taken when a bank believes it needs additional security for the money it is owed.
The company had been planning to develop a string of retail parks in Poland.
Other parts of the Jermon Group, including Jermon Estates and Jermon Developments are continuing to trade.
Last September, a number of properties owned by Jermon Developments were effectively repossessed.
They included Lahara Retail Park in Larne, a 63,000 sq ft development next to the town's Lidl supermarket.
Killymeal House in the Ormeau Gasworks in Belfast ,which is occupied by the Industrial Tribunals Service, was also placed in receivership as was Fanum House and associated property on Great Victoria Street.
Fanum House is the main building on a site bounded by Great Victoria Street and Dublin Road, where Jermon had planned to build.