Water warning for 3,000 Kilkeel homes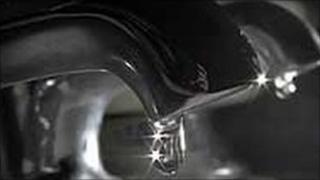 Up to 3,000 homes in the Kilkeel area could have their water supplies cut off, NI Water has warned.
It is handing out bottled water to people who have been without supplies since Thursday morning.
The disruption was caused by a burst pipe on the Head Road in the town. It could be midnight before water suppies are back on.
People living on higher ground may have to wait longer.
NI Water said its repair squads were on site, but the repair was more difficult than anticipated.
Mechanical failures with specialist equipment had delayed the repair process, a spokeswoman said.
"It should be noted that time needs to be allocated for the system to re-charge," she said.
Bottled water distribution centres have been set up at Kilkeel Leisure Centre, Asda car park, the junction of Old Town Road and Head Road and Ballymartin, beside the Ballymartin Inn.
Water will also be delivered to Brooklands Nursing Home, Mourne Grange and Aughrim Court.