NI health department commissions expert John Appleby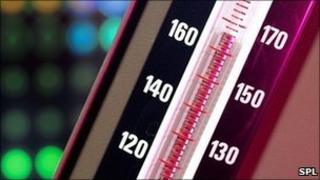 The Department of Health has commissioned a London-based health policy economist as it attempts to build a case for a bigger budget.
The department has said it needs £800m more than it is due to get and warned the shortfall could cost 4,000 jobs.
It has employed John Appleby, an economist with the King's Fund.
In 2005, he carried out a review of the NI health service, concluding that compared to England, there was a 7% higher level of need.
However, he also said that part of the problem related to how money was spent as opposed to how much money was given.
The health budget will be £4.6bn by 2015, a small rise, but health officials argue that they need £5.4bn to cope with a rapidly growing population and the rising cost of care.
BBC NI health correspondent Marie-Louise Connolly said the health minister Michael McGimpsey will be hoping that he has found an ally in Mr Appleby.
"So far his persistent call for extra money has fallen on deaf ears," she said.
"As political wrangling and number crunching continues across all departments, reaching agreement on the budget still seems a long way off."