Woman jailed for three months for £10 jeans theft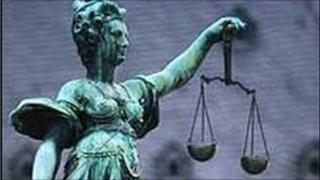 A 27-year-old single parent from Strabane has been jailed for three months for stealing a £10 pair of jeans.
Alison Hewitt, of Patterson Park, was convicted after a five-day trial.
Londonderry Crown Court heard Ms Hewitt had taken three pairs of jean to a changing room but returned two. The third was found by police in her baby's pram.
The judge described her actions as "calculated, premeditated and brazen".
He added that Ms Hewitt, who had no previous convictions, been given several opportunities to admit the offence.
A defence lawyer said jailing her would "have an immediate and detrimental impact on her baby daughter".